As we know peloton subscription ($39/month) allow you to access extensive workout library and live classes but if you not choose to subscribe or cancel, what happens? or can you use a peloton without subscription? Fortunately, Yes you can. In this article, you'll know "How to Use Peloton Bike or Tread Without Subscription?"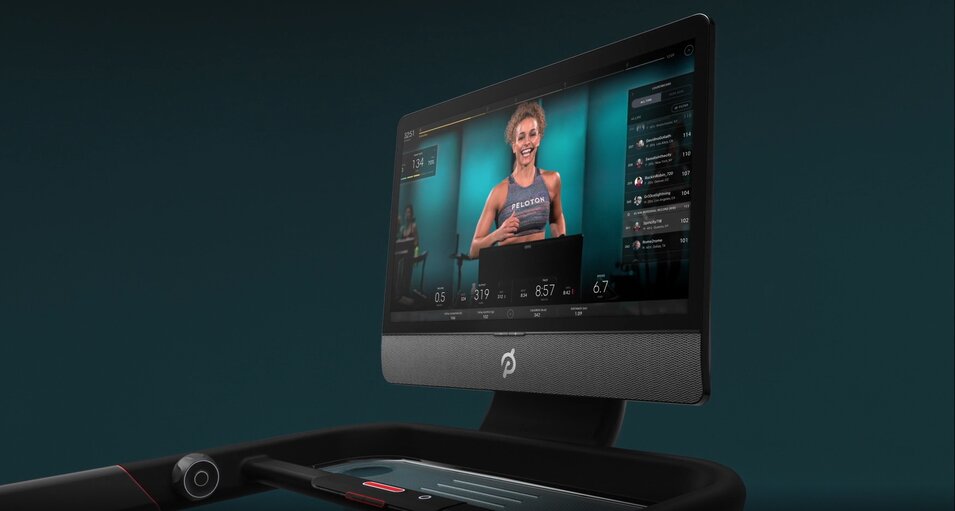 Can You Use Peloton Without Subscription?
As a whole, you can use a peloton without subscription because it gives you access to 3 pre-recorded (pre-selected) classes and the "Just Ride" feature (Scenic Rides not included), which shows you only cadence, resistance, and speed stats on peloton screen but metrics will not be recorded or saved to your Rider Profile.
Why You Need a Peloton Subscription?
There is so many reasons to use peloton subscription. Among them, you can access the large peloton library of on-demand workout classes at the time that best suits your schedule and with the instructor that you prefer most. Then there are the live metrics that you get recorded in the app, hence putting you on the leaderboard. Actually, the live metrics are the most important part of the subscription, because it is exclusive to the bike and tread owners. If you are using the Peloton Digital App, the live workout metrics will not display. Still not clear? Read more
How does the Peloton subscription work?
According to onepeloton, "With a Peloton All-Access Membership, you get the most value-packed Peloton membership for the whole household with your Peloton Bike or Tread. You'll have unlimited access to a growing library of live streaming and on-demand classes, scenic rides, challenges, and real-time performance tracking."
Is Peloton Worth It Without a Subscription?
To be precise, a peloton without a subscription isn't worth it because membership adds a lot of value like live classes, library of on demand classes, metrics etc. If you cannot afford to pay a monthly subscription fee, it is recommended to buy a less expensive bike than the peloton and then, take a peloton digital membership at $12.99/month.
How to Use Peloton Bike or Tread without Subscription: Step by Step Guide
So, here is an absolute guide on how you will get the three on-demand and the Just Ride classes from your peloton touchscreen. If you are still thinking of buying the equipment, it is good to note that both the bike and the tread come with the touchscreen. Most importantly, note that with maximum utilization of the free classes, you will get your Peloton goals just as fast as with the subscription. Actually, you can still get your gross metrics on your touchscreen. You can transfer the metrics into another workout app for optimal results.
That aside;
You will need:
Step 1: Powering On the Touchscreen
Put the power cord into the power jack, which is at the rear of your peloton bike or tread. Then, you can connect the power supply to the socket, which will turn the LED light green.
Check a power button at the rear of the touchscreen, and press it to power on the screen. WiFi networks will show when the screen is on, and you can select yours. Enter the password, and save it for an easier connection in subsequent times.
Step 2: Access the 3 On-Demand Classes and Just Ride Class
Register your account, at least so that you don't start from scratch when you finally decide on the all-access subscription.
On the screen, you will only get the Just Ride class for the live classes, and three more on the recorded classes. Though the classes are few, you will get gross metrics for your Just Ride class, which is more than enough without a subscription.
I find the four-class options really efficient, especially for a beginner. They help you familiarize yourself with the basics of a peloton class without having an extra expenditure. Since it is obvious that to buy the bike or tread you must have been interested in the peloton class offers, it is almost obvious that sooner or later you will want to work with the subscription. Nevertheless, having used the free offers will help you get right on track when you finally subscribe to the all-access membership.
Step 3: Enjoy Your Session
Select the workout you want to venture into, and start it off. You can repeat the same type of workout over time, or use the opportunity to explore all four. After all, they are different and offer options for change.
You can read also: 16 Best Peloton Accessories to Enhance Your Performance
Can You Use Peloton Bike Without Subscription?
Yes of course, you can use the peloton bike without a subscription. Unfortunately, most of these luring features will be available after a $39 monthly subscription but you'll get 3 on-demand classes and the Just Ride class without an extra cent.
Already bought the Peloton bike and the high cost drained you? Wondering how you will now manage the quite expensive cost of subscription? You have a choice.
All you need is personal discipline, since you will not have anyone to compete with, neither an instructor hard on your heels. Think you can do that? Then scour through the four peloton classes and suit yourself.
On top of that, the classes have an instructor, just like in other classes that require a subscription. The only difference is that without the subscription you will not get the interaction, since the classes are recorded. Actually, you can even record real-time data for your own records. This will help with the performance. Even if not competing with the rest, you have the metrics to improve on or keep up with every time you are on your bike.
Furthermore, you can decide to start with workouts that are less demanding, then embark on those that are highly intensive. Unfortunately, you will not have the option of the scenic rides, which have recently been restricted to the all-access subscription membership. However, since you have peloton equipment, you are still on the safe side. Once you activate your all-access membership, you can tour the world with the scenic world.
Using Miracast, you can easily cast the workouts from the touchscreen to the tv, laptop or any other device that you will be comfortable with when off the bike. Then, you can enjoy the narrow array of workouts there is about peloton.
Can You Use Peloton Tread Without Subscription?
As a whole, Yes you can. Peloton has rolled out a software update that allows any Tread owner to access Tread Lock and the Just Run feature, no subscription is required. In May 2021, the peloton company implemented a mandatory Tread Lock safety feature but now it is restored.
According to PCMag, "Peloton Restores Free 'Just Run' Feature for Its Treadmill" Updated August, 2021
Let's see how you can run and walk on the tread without the $39 monthly subscription.
Decided on the tread? More expensive than the bike, you have all the reasons not to start with a subscription, or to skive one once in a while. The good part about peloton equipment, whether the bike or the tread, is that today you can decide to pay for it for a duration. With an allowance of 39 months, you can purchase the tread at your convenience, so that you don't have to save a whole $4295 for a single purchase.
Once you purchase the peloton tread, it comes with the touchscreen. Then, you get four workouts, three on-demand and one Just Ride options to train on without a subscription.
Just like with the bike, the peloton tread requires a monthly subscription of $39. With the subscription, you become an all access user. This means that you not only get to choose a class, instructor and music, but you also have your metrics recorded. You can compete with like users and even friends. Actually, it becomes more interesting when you even get an opportunity for online hi-fives with peloton friends
Nevertheless, the fun should also come at your convenience. If all you want with the peloton tread are workouts and nothing more, then the four free classes are a great choice, at least when it is at your convenience. Besides, you will not need a subscription to access the classes.
Curious about better news? Just like with the bike, cast workouts to the screen of your choice, since the screen holder on the bike is not flexible, and enjoy the off-tread workouts to the optimum.
Can I Pause or Cancel the Peloton Subscription?
Yes you can. Sometimes due to health challenges, pregnancy and other commitments, you may feel that you don't have time for your peloton equipment. If your commitment duration lies between one and three months, you can pause your subscription. When you are ready to resume, you will start the subscription on a new month. There will not be penalties for months that you paused.
According to onepeloton, "If you need to take a short break due to traveling, injury, illness, relocation, pregnancy, or any other reason, you can pause your Membership for 1, 2, or 3 months. The pause will start at the end of your current billing cycle"
If your leave takes more than three months, the best option is to cancel the subscription. And, just as with pausing, when ready to get back on peloton, you just reactivate your account. It will not cost you extra charges.
However, remember that pausing and cancellation should be in months, since the subscription is monthly. If you want to pause or cancel a subscription midway, it will only take effect after the current subscription expires.
Read Also: How to Cancel or Pause Peloton Membership
FAQ's
Can You Use Peloton Digital Membership with Peloton Bike?
Actually, you cannot use peloton digital membership with a peloton bike. Peloton bikes come with pre-installed software where you must log in with peloton all-access subscription. And Peloton Digital Membership works with peloton digital app.
What Is a Better Peloton Digital App or Subscription?
Actually, a peloton all access subscription is much better because it includes more features and allows you to participate in all classes directly from your bike. The peloton app, on the other hand, is a great solution for those who are on the go and don't always use a peloton bike or tread.
Is a Peloton Subscription Per Person?
An All-Access Membership gives you and all of your family members (up to 20 user profiles) unlimited access to all of Peloton's classes, content, and features on one Peloton Product from each Peloton Product category. That means, everyone from your home can create a separate user profile without additional cost.
Logged in your peloton app first, then click to the My Subscriptions tab under the More tab. Choose the Peloton Subscription you'd like to add to your account. Select "Add Account" from the drop-down menu. Tap "Add Account" after entering your desired username.
How do you use someone else's Peloton?
Contact peloton support for additional peloton subscription and support team will add an additional subscription. Then, you can ride the bike log in with your email and password.
How do I change the owner of a Peloton membership?
Yes you can transfer your prepaid membership to a new owner. Please send an email to support@onepeloton.com with both parties' rider names or email addresses. Support team will reach out.
Can I log into my Peloton account on another bike?
You can't login your peloton account simultaneously from two different bikes. If you want to do that, you need another subscription.
Bottom Line
It is amazing how many people are using peloton. More than 1.4 million users are no joke, not to mention the numerous others sorting to use it in the near future. And with the pandemic forcing people to remain indoors, the peloton is one of the major options that people have turned to.
But is the subscription proving too expensive for you? Why not get the peloton bike or tread, then start off with the free options available. Changing them consistently will give you diffrent experiences, at least until you are ready for a subscription. Can you use a peloton bike without a subscription, or can you use peloton tread without a subscription? Of course, you can!
Related posts: