AirPods are among the top-rated headphones for music and undoubtedly a great addition to your Peloton workouts. The good news is that they are actually compatible with Peloton, and the process is not as difficult as it may sound.
Can You Connect AirPods to Peloton?
Are you looking for a way to pair AirPods to peloton Bike(both Bike and Bike+) and tread to make your workout more efficient and enjoyable? The answer is yes! AirPods or AirPods Pro can be connected to the Peloton bike and Tread. Peloton is compatible with all Bluetooth devices that are compatible with Bluetooth 4.0, remember? Luckily for you, AirPods are on the list. But there are some things you need to know in order to use the Peloton.
This guide takes you through the process with simplified steps. In addition, there are tips on how to ensure that you easily correct any challenge that may be affecting the connecting process.
How to Connect AirPods or AirPods Pro to Peloton Bike and Tread: Step by Step Guide
This guide is for you, step by step guide on how to connect airpods or AirPods Pro to peloton, to ensure that you don't miss out on any important tips and steps.
Step 1: Expose the AirPods for pairing with peloton
Flip open that charging case that comes with the AirPods. There should be two pieces of the AirPods, so are they both in the case?
When you have confirmed that both AirPods are present, you can bring the charging case, the AirPods in it, closer to the Peloton touchscreen.
Check the back of the charging case. You should be able to see a small button, which is the power button of the AirPods or AirPods Pro. Press it and hold it until you see a white light, which appears to signal that the Bluetooth device is on and ready for pairing.
Note: Make sure to keep your AirPods inside the case while you do this!
Important Note: When you want to connect the AirPods to Peloton, put off the Bluetooth on your other Apple devices.
Likewise, ensure that the Peloton screen is not connected to other Bluetooth devices.
Step 2: Pair airpods with peloton Bike and Tread
There are three ways you can do this
#1 Way: Pair Airpods with Peloton
Tap on Settings in the top right corner of your Peloton screen
Toggle the Bluetooth settings to "ON" You will see available devices and Tap on your Airpods name for the connection.
#2 way: Pair Airpods to Peloton
Check the Bluetooth setting is ON. You will see available devices and Tap on your Airpods name for the connection.
# 3 way: Connect Airpods to Peloton
On your Peloton, Click the menu button on the bottom right corner of your home screen.
Find the Bluetooth settings on the left-hand side of the screen
Toggle the Bluetooth settings to "ON" to have your bike search for and connect to your Bluetooth device (AirPods).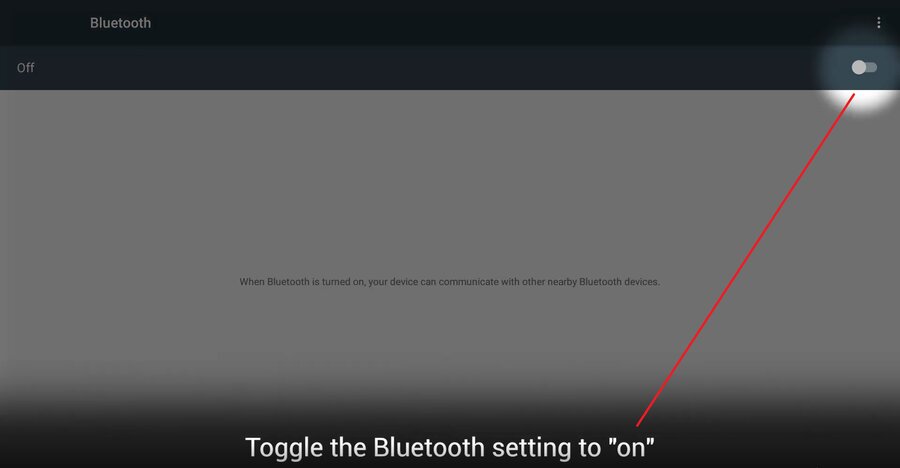 Tap 'Connect' next to your AirPods from the list on the Peloton screen
At this stage, the two devices are ready to pair, so just give them time. If it takes longer, you can check the visibility of your peloton touchscreen. If not on, turn it on.
'AirPods Headphones' will appear among the list of Bluetooth devices available on your screen. Click on it, and that is how you create the connection.
Step 3: AirPods Provide Automatic Connection
If your Peloton is the only device you will use with your AirPods, then you will have the advantage of saving connection time. Why so? AirPods connect automatically to devices they were not removed from.
So, whenever you turn on the Bluetooth of the Peloton, then press the button of the AirPods, an automatic connection should be obvious.
Enjoy the Personalized Music and Interaction
Once you have a successful connection, you can try out your AirPods on the Peloton. Try speaking to a peloton friend and test the effectiveness of both the microphone and the audio. You can also try out some of your favorite tracks to feel the beats.
Do you love the experience? This is what your Peloton classes will be like from then henceforth.
Disconnect After Use
If you need the AirPods for use with your TV, laptop, phone, or any other gadget, then you need to disconnect it from Peloton after use. If you don't, you will experience a challenge connecting the AirPods to the other device.
Read Also:
Airpods won't connect to peloton After the Whole Process?
This is a common concern, so let's try and see what could be wrong;
If the AirPods case don't light white?
The charging case may be out of charge. Recharge it. if it is not faulty, putting the AirPods back in should charge them. In turn, the charging case will light, and you can continue with the process.
If the AirPods don't connect to peloton?
Did you try on the music in vain? Then the obvious explanation is that the two devices did not connect. Check that the AirPods are not connected to other devices. Actually, you can simply check all the other devices to ensure that the Bluetooth setting is set off.
Also, peloton Bluetooth should not be connected to other devices. Cross-check to confirm, and cancel the connection if available.
If the AirPods are not faulty, this should resolve the issue.
Finally, ensure that both devices have their Bluetooth on, and Peloton is visible to other devices, especially during the first connecting process.
Benefits of Using AirPods on Peloton
Let's dive into some of the major benefits that you reap from using AirPods on Peloton;
It has a noise-cancellation feature. This feature is necessary in Peloton, since you have to constantly keep in touch with your instructor. For clarity when talking, these headphones are a great accessory.
The AirPods come with 3 pairs of ear tip options, which are in different sizes, from small, medium and to large. Different workout sessions may require different ear tips. Echoing an AirPods Pro user, sometimes you may require external noises, such as alarms. A small ear tip will leave space for you to hear even with the noise-cancellation feature turned on. On the contrary, the medium and large sizes will not allow you, unless the noise cancellation mode is off.
It has an automatic connection. Do you have a very busy schedule, to an extent that every minute will count? You don't want to waste 3 minutes having to connect headphones to peloton for your workout? AirPods are an excellent choice for you. As long as you don't connect them to other gadgets, you will only put them on and they connect to peloton immediately.
Allows longer time in use; AirPods, when fully charged, can guarantee up to 5 hours of service. And, the charging case it comes with is portable. Therefore, it is almost impossible that you will run on battery low during your peloton sessions. This ensures reliability, and with just a single set of the headphones, all your peloton workouts will be live with music and peloton community interaction.
FAQ
Do AirPods cause any health issue?
Absolutely no. AirPods come in three sets of tips, all in different sizes. If you feel that one will be too much for your ears, you can always change for the smaller size.
As for radiation, the AirPods emit negligible amounts. Probably less than your phone will. Hence, there's no cause for worry.
Also read: 5 Best Smartwatch for Peloton: Track Your Fitness Accurately
Can you use wireless earbuds with peloton bike?
Wireless earbuds are by far the best headphones for the peloton. Peloton has both NFC and Bluetooth connectivity, which connects impressively fast with devices such as wireless earbuds.
So, yes, you can use wireless earbuds with a peloton. Besides, being wireless, they will not interfere with your workout progress at all.
Can I play my own music on the peloton?
No, you can't. however, peloton provides you with two options, Sportify and Apple Store, from where a wide range of music is available. Almost all genres are available, and yours is no exception.
Therefore, even if you can't play your own music on a peloton, you can get the music you want to go with your workout.
Do AirPods Fall Off when Running or in a Workout?
No, they don't. AirPods have an over-the-ear hook, which ensures that regardless of the running or workout intensity they remain intact.
Bottom Line
Just realized what you have been missing without AirPods on your peloton? Then you are now on your road to more interesting workouts. All you needed was confirmation on the right way to connect the headphones to the peloton. And now that you are starting it off, it becomes easier with time. The time you consume connecting will be less, even when you have to redo the whole process every time you get on your peloton. And with such a guide as this, you must be already on your way to following the step-by-step guide on how to connect AirPods to the peloton. And sooner than later, your experience on the peloton is bound to change for the better.