Peloton instructors are a primary reason behind the success of the indoor workout company, and its CEO Foley, never fails to recognize it.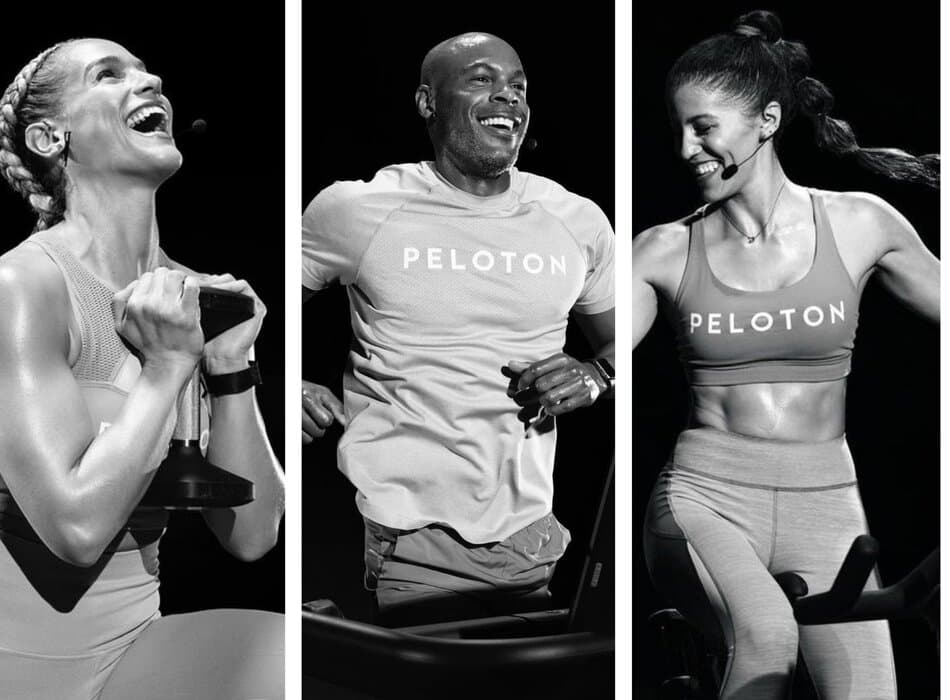 And this is true. Some of us started with the Peloton Digital app, and couldn't resist a bike or a tread from Peloton, just to get more from the instructors.
Peloton casts both live and recorded classes, with Leaderboard competitions for equipment making it even better. So, how much are peloton instructors paid for this excellent job?
How Much Does A Peloton Instructor Gets Paid?
Just as you may have guessed, Peloton instructors are paid handsomely. But you probably guessed a maximum of 100 bucks in a class? An excellent guess, but not quite there.
Peloton instructors are paid depending on their skills, experience, and even popularity. They also have different ranks within the company.
For instance, Robin Arzon is an instructor as well as the Vice President of Peloton. Cody Rigsby is in charge of cycling. Such ranks increase the instructor's earnings.
Even though Peloton isn't officially uncovering salaries, it is accepted that the instructors make within a range of 500 and 750 dollars per class!
This includes a basic salary and a fat incentive for a job well done. While this may seem overrated, the things they do and their ratings on magazines definitely say otherwise.
Cody Rigsby bought a house worth 1.46 million, Jess Sims is quoted as having received a six-figure salary Peloton in 2019.
A regular instructor has a minimum of ten classes per week, so you can imagine the amount of money they make in a week.
That is about a minimum of 5000 dollars in a week. Multiply this by 52 weeks and get a surprisingly massive amount for a year. And remember, this is only a calculation for the least paid instructor.
Typically, Peloton employs its instructors on a permanent employment basis, hence all the incentives and benefits of permanent employment. They even get paid leaves, which makes their job even more covetable.
Other than the salary, Peloton CEO offers his employees shares in the company. It was one of the tactics he used to draw enormous talents into the company.
You can bet with the rise of the company, and the shares also have impressive shares. Bloomberg reports show that Peloton has more than a billion worth of shares owned by Peloton employees.
Hence, their annual salary, bonus, and share benefits are just an excellent crazy figure.
Peloton Instructors Deserve the Hefty Compensation
We all know that Peloton sought after the most competitive instructors available. They have previous experience in fitness, and they are the best in the fields. Some were professional athletes, others professional fitness trainers.
Moreover, the instructors have been quoted saying that the recruitment process is not easy. They have to go through a rigorous process before absorption into the company.
More than that, once they are absorbed, they may take up to three months of indoor workout training. Their bodies have to be fit, and they have to be conversant with online training and workout.
That is how they can ride so easily and still make commands, instructions, and motivation talks simultaneously. And don't forget, control their class music to fit into the workout easily.
Most surprisingly, the instructors make their class structure. It is not easy to structure a unique class every day, sometimes twice a day. Better still, make a class your audience will love and look back to whenever they want a recorded class.
The instructors also have to look their best for every class that they are in. It is no secret that your audience will definitely scrutinize your outlook.
Not to mention some falling for your classes simply because of your outlook. While on this, the instructors also maintain a desirable shape.
They have to look the part, and they have to tone muscles and shed weight to train people and make them believe in the same.
Finally, Peloton instructors ensure that they stay on top of their game. They work hard to get and maintain the following they already have. They also ensure that they give people the best impression towards Peloton and its equipment.
Peloton Instructors Love their Work
The Peloton instructors don't fake their enthusiasm, and they actually love their work. They are treated like professional athletes, and part of this treatment obviously refers to their pay.
They also appreciate having shares in the company and the benefits that came with the business boom. Therefore, they treat the company like their own because they are actually owners with the shares in place.
Peloton instructors are easily promoted. Rather than get outsiders as administrators, John Foley promotes the instructors to get more lavish positions in the company, which adds to their income and prestige.
The high pay ensures that the Peloton instructors are the highest paid in the industry. They, therefore, afford to live the prestigious life associated with their job.
Generally, with the time and dedication that the Peloton instructors offer the fitness program, they deserve their pay, and they appreciate it.
Bottom Line
How much do Peloton instructors make? They make anywhere from a six-figure salary all the way up to over $500,000 in a year, which is enough to grant a great life anywhere in the world.
Nevertheless, they deserve high pay, and they appreciate being part of the thriving indoor workout company.
Peloton is among the top-rated companies in terms of income since 2023, and the fact that its employees reap the benefits as well is not surprising.
Read also: