One of the most liked and looked up to Peloton instructor, and Robin Arzon is a woman to reckon with. She left a thriving career in law to pursue the unknown path in the world of fitness. The best part about this decision is that she actually made it in fitness to become the Peloton Vice president as well as a most-sort-after instructor.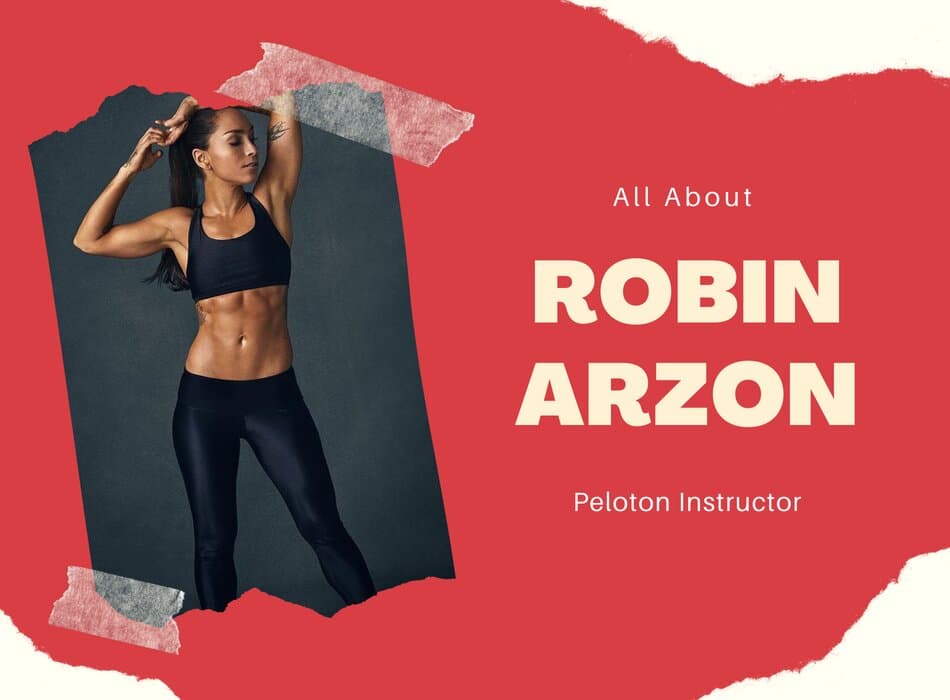 Robin is also an author, with a London bestseller 'Shut Up and Run' exposing her incredibly in the world of writing. She's also a wife and a mum, and there's much more interesting to learn about Arzon;
Robin Arzon: Hometown, Height, Weight, Net Worth, Education, Profession, Age, Birthday, Wikipedia, Who, Instagram, Biography and more
| | |
| --- | --- |
| Full Name/Real Name | Robin Amelia Arzon |
| Birth Place/Home Town | Philadelphia, PA |
| Age | About 39 years |
| Birthday | September 20, 1982 |
| Birth Sign | Virgo |
| Weight | Unknown |
| Height | 5.7 Inch (1.70 meters) |
| Shoes | Adidas Ultra Boost 3.0. |
| Diet/Eating Habit/Favorite Foods | Spinach, kale, frozen berries, almond butter, nuts and seeds |
| Ethnicity | Multiracial |
| Education (School/College/University) | New York University and Villanova University School of Law |
| Marital Status (Spouse/Date/Place) | Married to Drew Butler at 16th Feb 2019 in Tulum, Mexico |
| Children/Baby | Baby girl named Athena Amelia Arzón-Butler |
| Current Profession | Vice president of fitness programming at Peloton, also a peloton instructor |
| Previous Profession | Lawyer, Author, Marathons Runner |
| Notable Books | Shut Up and Run (Published in June 21, 2016) |
| Net Worth | About 10 Million |
| Social Media | Facebook, Twitter, Instagram, Linkedin, Facebook; Robin Arzon |
| Disease Diagnosed | Type 1 diabetes |
Journey to the World of Fitness
Arzon was born to a doctor mother and a lawyer father, which means that her background dictated that she succeed in academics. And she surely did, finishing off at Villanova University School of Law. She was an accomplished litigator in Paul Hastings, LLP.
Arzon had an experience when she was only 20, where she and a group of others were kidnapped and their lives threatened. At gunpoint, the kidnapper used her as a human shield to get his demands to the police.
Fortunately, she survived, and the police subdued the kidnapper, but the ordeal definitely left a scar. She decided to pursue fitness and athletics from then on.
After practicing her law career for seven years, Arzon resigned to concentrate on fitness and wellness. She became a marathoner and an ultramarathoner.
Bettering her career, Arzon started freelance writing on health and fitness. She was also a sports reporter in 2012.
Her bestseller, 'Shut Up and Run,' is one of the best ways she has reached the world about fitness and wellness.
Robin Arzon and Peloton
In 2014, Amazon managed to get into Peloton as one of the first instructors. She is mainly on the bike, and her charm will make even the laziest cyclist manage to be the best on the Peloton Bike.
In 2016, Peloton promoted Robin to vice president, adding to her status in the coveted fitness cult. Better still, she still remains a Peloton bike coach, despite being a top administrator.
Therefore, Peloton finally had Arzon's dreams and passion come to reality.
Robin Arzon's Prenatal Classes
Arzon continued training on the Peloton through her pregnancy. Actually, she introduced prenatal classes, which targeted pregnant women on Peloton. Since the classes are recorded, you can still get them whenever they suit you best.
On July 6, when Athena was four months old, Arzon returned to the bike. Though she doesn't have as many classes as before, at least we have her on board. And if you are also a new mum, riding with her is the best option. You can share experiences as you get back in shape.
Robin Arzon Marriage, Family and Children
Arzon is currently 38 years, and her dedication to fitness indeed maintains her in her early 20's. She was born in Philadelphia, and she is a cross between Cuban and Puerto Rican parents.
Robin is married to Drew Butler, an investment manager. Their impressive wedding lasted for four days, with a 'Burning Man' theme in 2019. The couple has a daughter together, Athena Amelia Arzon-Butler. Arzon declared her daughter a warrior goddess, and the 6-month-old is already part of the Peloton community.
Robin Arzon Peloton Classes
Arzon takes on cycling, strength, and Bootcamp classes on Peloton. Her classes range from a 5-minute post-workout stretch to a full 45-minute workout on Peloton.
She also constantly guides her fans about workouts and fitness. Being a Type 1 diabetic, she also trains about Type 1 management through workout and fitness.
Other than her enthusiasm, Robin motivates her fans with her figure, which is well-toned and free of excessive fats. As you will find on Peloton forums, some fans work out to have Arzon's body. The good news is that constantly engaging in her workouts is almost sure to offer you the coveted body.
In a Nutshell;
Robin Arzon, among the latest mothers on Peloton, is the vice president as well as an instructor in Peloton. She reaches out to people through workout training, guidance, and books.