Before getting a peloton bike everyone should know peloton before and after success stories with real pics or images. Because, anyone can think, is it possible? or not? YEAH! It's possible. Most importantly, for the beginner who want to lose weight or trying to get fit.
Today we're featuring a story of one of the peloton enthusiast, lover, peloton rider named Stephanie. She just did awesome. Keep reading what she did and how she became a successful peloton rider.

Also Read:
Peloton Weight Loss Workout Plan and Schedule [Beginners to Advanced – Full Guide]
How Often Should You Ride Peloton Bike?
Effects of Cycling on Body Shape and Strength
Peloton Before and After Success Stories with Pics: How She Did It?
Are you a beginner trying to loose your weight? or Trying to get fit? NO WORRIES! It's for you, an inspirational peloton weight loss success stories.
Exactly what she shared with her words:
𝟭,𝟭𝟵𝟰.𝟯𝟯 miles.
𝟯𝟲𝟰 rides.
𝟭𝟭𝟮 strength workouts.
𝟮 PeloFondo events.
-𝟭𝟲 pounds.
𝟭 𝘄𝗵𝗼𝗹𝗲 𝗲𝗻𝘁𝗶𝗿𝗲 𝘆𝗲𝗮𝗿 of ridiculously pure and unwavering dedication
Also Read: 16 Best Peloton Accessories to Enhance Your Performance
On the left: an out of shape, easily out of breath, semi-depressed, anxious and stressed mama who had little to no patience with her children. A mama who, for the life of her, just could never keep up with the laundry and cleaning house. No structure whatsoever in day to day life. Every day felt like she was trudging through mud, with no energy to complete simple tasks.
Someone that had hated (and refused) all forms of exercise for years and years and woke up with back and neck pain every morning. A woman that would do anything to avoid looking at herself in the mirror
.
On the right: a mama who has ZERO stress, anxiety, or depression and is never out of breath. One who is genuinely happy all the time and can stay calm and patient with her kids in every scenario.
A mama that washes, folds and puts away all the laundry every single week(!!!) and has a daily cleaning schedule for her home. Someone who rides 10-15 miles on her Peloton, 4 days a week and does strength and yoga workouts on the other 3 days. Doesn't wake up with neck or back pain anymore. A woman that is PROUD of her body and has a confidence she never thought possible.
While I know we are in a time where we're told to love our curves etc., etc.—I have learned that we should also love our bodies enough to be willing to make them stronger and keep us living for longer. I have learned that exercise plays a key role in what kind of day you're going to have. And I have learned that no matter how busy life can get, you can almost always find time to fit in a workout.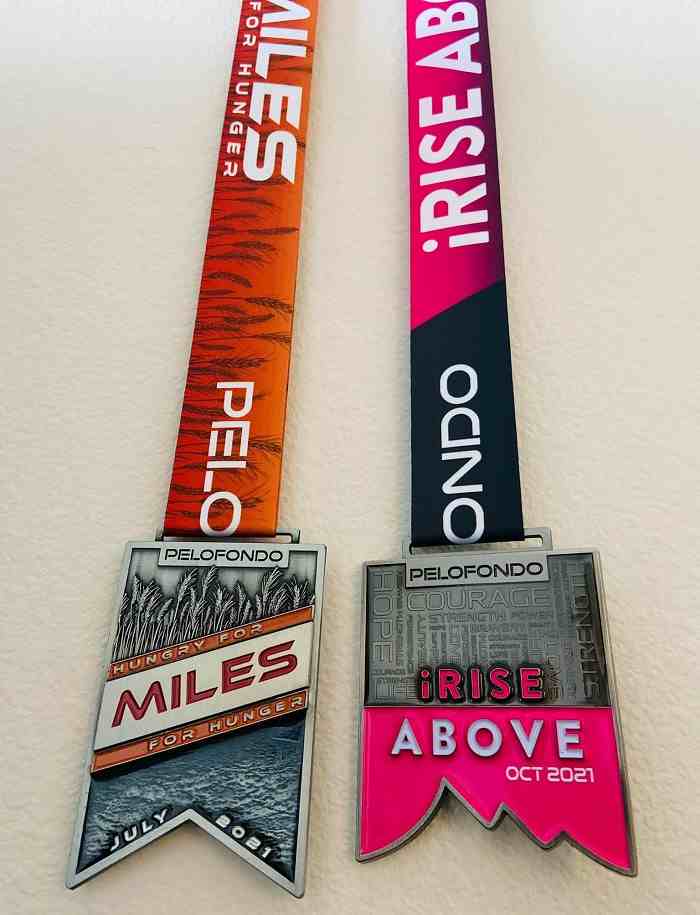 1 year ago, I set out to lose a few pounds and find an activity that could become a dedicated "me time". I ended up gaining so, SO much more than that.
Ps.- The last (and probably only) time I was this proud of myself was when I had to birth a baby without an epidural lol.
References: Official Facebook Peloton Group