Does Roku have Peloton app? This is a question most people on different levels of their fitness journey who want a better experience do have. Remember, the Peloton app has various fitness programs and equipment that help individuals work out according to their capabilities and needs. Through this app, an individual can learn how to do yoga, get strength on their body, run, cycle and Bootcamp.
The good news is that since July 1, 2020, Peloton is has been on Roku TVs, and various streaming devices can access their full library of at-home fitness lessons. All you need to do is to download it from the Roku channel store.
However, you need to sign in on Roku using Peloton digital or access membership and if you've never used Peloton, try their free 30-days trial. This gives you access to all the apps on Roku, but after logging in with your account details using Apple tv, Amazon fire tv, iOS, Roku channel, or iPad.
But how do you get and use the Peloton app on Roku? Read on and understand more about this article.
How to Get Peloton App on Roku
The best way to enjoy using the Peloton app on Roku is by downloading it to your phone or laptop and enjoy their workouts from wherever. Getting this app for your smart TV through Roku is also possible, and it makes watching the videos and live streams better as you'll be practicing at the same time.
Getting Peloton App on Roku for A Smart TV
Doing this for your smart tv isn't challenging as you can use the Roku channel store then connect it with the Roku device.
After that, use the home button on your remote and select "homepage."and go down to where it says streaming channels and then click.
Press the "search Channels" button and look for the Peloton app.
After that, Type "Peloton"you'll get suggestions on your screen, select the Peloton app, and it will direct you to the right page.
Press on the "add channel" option, then click "ok" after the app installation.
Before downloading this app, ensure your device is compatible with Roku stick, Roku 4k (the three generations and above), and Roku tv HD.
How to Use Peloton Channel on Roku
After successfully downloading and installing the Peloton app, the device screen will have writings requesting you create an account or log in.
If you're new to the Peloton app, select the create account option and use the instructions to get your Peloton account and enjoy the 30-days free trial. You can then use your login credentials to access all the apps on Roku.
However, if you've got an account, log in using your accounts credentials.
After that, go through the app and understand the fitness classes and discipline.
Then go to the Peloton app library and search for your favorite workout class depending on the music genre, difficulty, or the instructor.
Selecting your class will enable you to know the required equipment and your workout class description.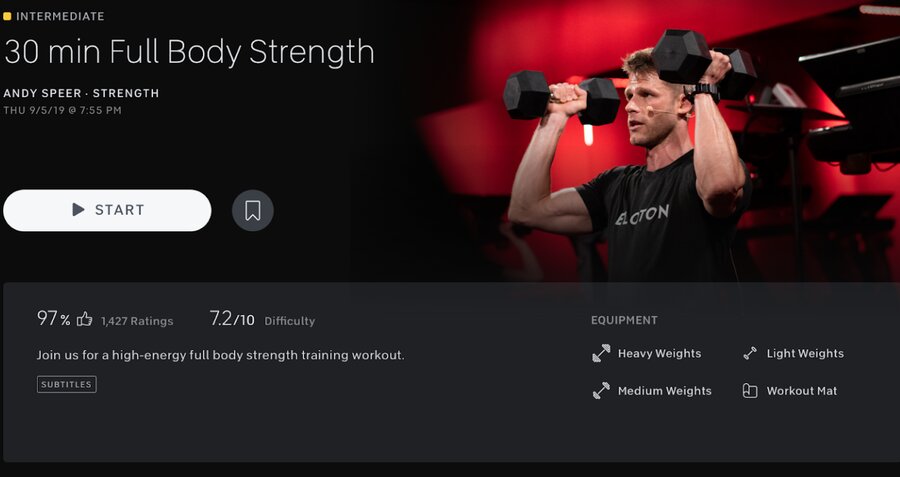 The best thing about the Peloton app is it allows one to know their class progress using the timed countdown. It also allows access to various workout videos and guides.
Alternative Way to Watch Peloton Videos on Roku
Alternatively, you can download this app on your android phone or computer through a connected screen using the screen mirroring feature. But to do this, you need first to enable the screen mirroring feature on your Roku tv.
[Note: Make sure that the Roku device and your device are connected to the same Wi-Fi network.]
How to enable screen mirroring on Roku
First, you need to insert the Roku media player on the HDMI port on your tv.
Then switch on the Roku device after ensuring your Roku account is signed in.
On the Roku' home screen,' go to the 'settings menu' option,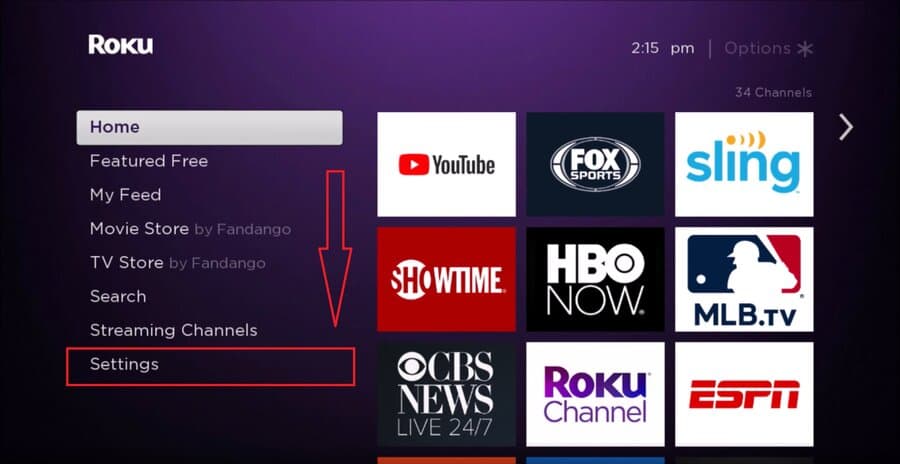 then to "settings" and select the "system" option. Then choose "screen mirroring" under the "systems" option.
After that, go to screen mirroring mode, which will give you three options to choose from; never allow, always allow, and prompt. Select the "Always allow" option.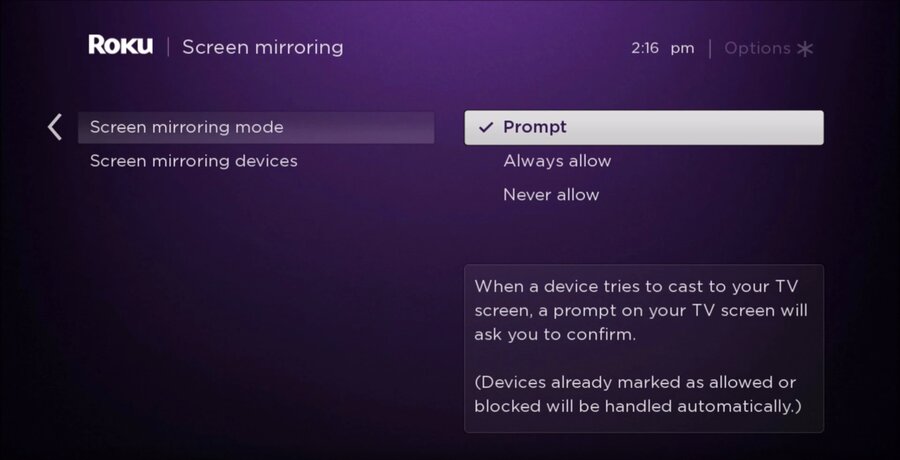 Getting Peloton App on Roku for an Android Phone
After that, you can download the Peloton app on the google play store for your android smartphone. But first, connect both your phone and Roku device with the same WIFI.
Then launch the app on your phone.
Log in using your Peloton account.
Go to android settings on your phone and select the "Bluetooth & device connection" option.
Then select the 'cast" option.
Note: If your android device is running version 4.2 or later, it likely supports screen mirroring. However, it is not uncommon for manufacturers to use a different term when describing this feature. To assist with setting up and enabling screen mirroring on your android device, here are some common terms used for screen mirroring.
– Smart View
– Quick Connect
– Smart Share
– Allshare Cast
– Wireless Display
– Display Mirroring
– Htc Connect
– Screen Casting
– Cast
Turn on the Bluetooth using the cast toggle to enable your phone to search for nearby devices.
Pair it with your Roku device, and after some time, your phone's screen will be on your Roku tv screen.
After that, go to the Peloton app and use it from the Roku tv screen.
Getting Peloton App on Roku for Computer
To achieve this on your computer, enable your Windows PC and Roku device to share Wi-Fi do. But do this after connecting the screen mirroring feature on Roku.
Go to onePeloton.com on your chrome browser
After that, sign in to your Peloton account.
Then right-click on the three-dot icon on the right of the chrome browser and click on the "cast" option. This will enable your computer to search for the available devices.
If you identify your Roku device, pick on the "sources" drop-down box and select the "cast tab."
Select your Roku device from the search results and let them pair.
Your computer's screen will then show the Peloton site, and you can use it from there.
How to check for Peloton App Updates on Roku
Another thing you should do after getting your Peloton app on Roku is doing a regular update. One can manually do this by;
Using the Roku remote, press on the "home button."
Go to the settings.
Then select "system."
After that, click on the "system update." You'll see the latest software version and the date and time you last updated it on your device screen.
To manually check for the updates, click the "check now" option. Note that after that, Roku will automatically download and install the channels or software that need updating.
Read Also: